Hours after the NHL and NHLPA announced that NHL players will be allowed to participate in the upcoming 2022 Winter Olympics, USA Hockey finalized its coaching staff, naming their assistant coaches for Team USA. Former Washington Capitals' head coach Todd Reirden, Nashville Predators head coach John Hynes, former New York Rangers head coach David Quinn and recently retired NHL goaltender Ryan Miller will join Team USA head coach Mike Sullivan on the U.S. bench in February in Beijing.
FROM NHL MEDIA RELEASE
COLORADO SPRINGS, Colo. – John Hynes (Warwick, R.I.), David Quinn (Cranston, R.I.), Todd Reirden (Deerfield, Ill.) and Ryan Miller (East Lansing, Mich.) will serve as assistant coaches to head coach Mike Sullivan for the 2022 Olympic Men's Ice Hockey Team it was announced today by USA Hockey.
"We've got a great coaching staff in place," said Stan Bowman, general manager of the 2022 U.S. Olympic Men's Ice Hockey Team. "It's a group that knows what it takes to be successful, and through their unique and varied backgrounds will help put our team in the best position to win the gold medal."
ABOUT HYNES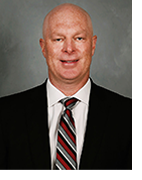 John Hynes, head coach of the NHL's Nashville Predators, will serve as an assistant coach of a U.S. Olympic Team for the first time after a long history with USA Hockey.
The Warwick, Rhode Island, native most recently served with Team USA as an assistant coach for the U.S. entry in the 2016 World Cup of Hockey.
He made his debut as head coach of a U.S. Men's National Team at the 2016 International Ice Hockey Federation's Men's World Championship in Moscow and St. Petersburg, Russia.
Hynes spent six seasons (2003-09) behind the bench as a head coach at USA Hockey's National Team Development Program, leading his squads to a 188-131-16-10 overall record. During that time, he guided the U.S. to three medals at the IIHF U18 Men's World Championship, claiming gold in 2006, silver in 2004 and bronze in 2008.
In 2004, Hynes helped the U.S. to its first-ever gold medal at the IIHF World Junior Championship as an assistant coach.
Prior to his current job as head coach of Nashville, Hynes served for parts of five seasons as head coach of the New Jersey Devils. He came to New Jersey after six seasons with the Wilkes-Barre Scranton Penguins of the AHL, including five as head coach. In his time behind the bench, Hynes, who was named the 2011 AHL Coach of the Year, accumulated a 231-126-27 record.
Hynes also spent time coaching at the college level, serving as an assistant coach at UMass-Lowell in 2000-01 and at the University of Wisconsin in 2002-03 after beginning his coaching career as a graduate assistant at Boston University.
As a player, Hynes, a forward, played four seasons (1993-97) at Boston University where he competed in four straight NCAA Frozen Fours, including winning the NCAA title in 1995.
ABOUT QUINN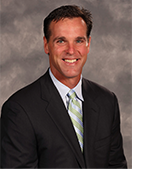 David Quinn is serving as an assistant coach of a U.S. Olympic Men's Ice Hockey Team for the first time and is no stranger to international competition.
The former head coach of the NHL's New York Rangers (2018-21), Quinn last coached for Team USA as an assistant coach at the 2016 IIHF Men's World Championship. He also held the same role at both the 2007 and 2012 events.
Quinn's other assistant coaching roles with the U.S. include the 2005 U.S. National Junior Team and helping guide the U.S. Women's National Team to a pair of silver medals (2000, 1999) in the IIHF Women's World Championship.
The Cranston, Rhode Island, native spent two seasons (2002-04) as a head coach for USA Hockey's National Team Development Program. In that time, Quinn guided the U.S. National Under-17 Team to a 35-26-8 regular-season record and a 16-7-1 mark in international play.
During his tenure at the NTDP, he led the U.S. to first-place finishes at the 2002 Four Nations Tournament in Ann Arbor, Michigan, the 2003 Four Nations Cup in Magnitogorsk, Russia, and the 2004 Vlad Dzurilla Four Nations Tournament in Piestany, Slovakia. For his accomplishments, he was recognized as the 2003 USA Hockey Development Coach of the Year.
Quinn served as the head coach for his alma mater, Boston University, from 2013-18 and guided the Terriers to four NCAA tournament appearances, two Hockey East regular-season titles and two Hockey East tournament championships.
Quinn's career also includes stops with the Colorado Avalanche (2012-13) and AHL's Lake Erie Monsters (2009-12). As head coach in Lake Erie, Quinn guided the Monsters to their first-ever playoff berth in 2010-11.
In between the NTDP and Lake Erie, he spent five seasons (2004-09) as the associate head coach at Boston University, where he helped the Terriers to the NCAA national title in 2009. Quinn's other collegiate coaching positions have been at Northeastern (1995-96) and Nebraska-Omaha (1996-2002).
Selected in the first round (13th overall) by the Minnesota North Stars in the 1984 NHL Entry Draft, Quinn's playing career ended prematurely after he was diagnosed with a blood disorder. Prior to his career ending, Quinn was an All-Hockey East and All-New England defenseman at Boston University. A co-captain during his senior year in 1987-88, Quinn was also a member of the U.S. National Junior Team that claimed the country's first-ever bronze medal at the 1986 IIHF World Junior Championship.
ABOUT REIRDEN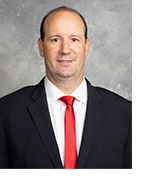 Todd Reirden, currently an assistant coach with the NHL's Pittsburgh Penguins, is making his first appearance representing the U.S. on the international stage at any level.
In 2021-22, Reirden will embark on his 12th season as a member of an NHL coaching staff. That run includes five seasons as an assistant coach with Pittsburgh (2020-21/2010-14), two as head coach of the Washington Capitals (2018-20) and four as either assistant or associate coach of the Capitals (2014-18).
Reirden has two Stanley Cup rings to his credit, the first with Pittsburgh in 2009 when he was part of the Penguins extended coaching staff for the Stanley Cup Playoffs following his season in Wilkes-Barre, and the second as an associate coach with the Capitals in 2018.
Reirden served for two seasons (2008-10) as head coach at Wilkes-Barre of the AHL and was an assistant coach in 2007-08 for his alma mater, Bowling Green State University.
Following his time as a player at BGSU, the Deerfield, Illinois, native played 13 years of professional hockey, including 183 games in the NHL with Edmonton, St. Louis, Atlanta and Phoenix.
ABOUT MILLER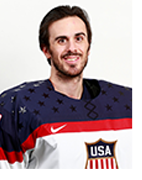 Ryan Miller is making his first appearance representing the U.S. on the international stage as a coach after playing for Team USA on five different occasions, including twice in the Olympic Winter Games (2010, 2014).
Miller retired from a distinguished 18-year NHL career in 2021, one that included stops with four teams (Buffalo, St. Louis, Vancouver, Anaheim) and 391 regular-season wins, the most for a U.S.-born netminder in NHL history.
Miller, who earned the NHL's Vezina Trophy in 2010, recorded a career 391-289-88 regular-season record with a 2.64 goals against average and .914 save percentage. He also competed in 57 playoff games with a 2.52 goals against average and .913 save percentage.
His international career was highlighted by leading the U.S. to the gold-medal game of the 2010 Olympic Winter Games, and ultimately a silver-medal finish after an overtime loss to Canada in the final game of the Olympic tournament. Miller, who recorded a 1.35 goals against average and .946 save percentage, earned MVP honors at the Games.
He also had a notable collegiate career at Michigan State University where he won the Hobey Baker Memorial Award as the top player in NCAA Division I men's ice hockey in 2001. Miller today still holds the NCAA record for career shutouts with 26.
---
The preliminary games of the tournament are slated to begin on Feb. 3 with the gold medal game scheduled for Feb. 20.
Slovakia will meet Finland, Sweden and Latvia in Group C. Group A will include Canada, USA, Germany and China and Group B will include Russia, the Czech Republic, Switzerland and Denmark. The composition of the groups was determined on the basis of the IIHF rating.
By Jon Sorensen